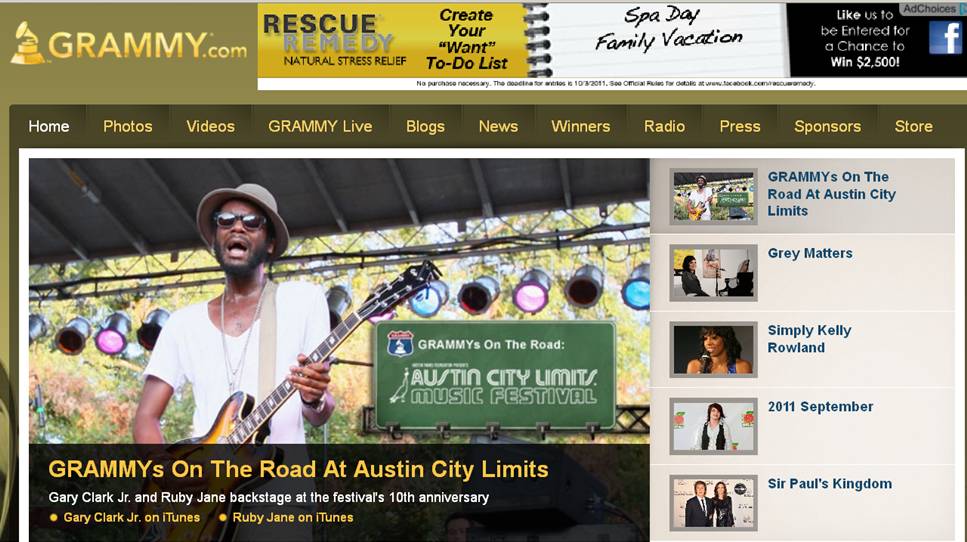 At the 10th annual ACL Festival, the Texas chapter of the Recording Academy interviewed Gary Clark Jr, discussing his musical beginnings, biggest career moments and musical influences.

Watch the video at Grammy.com
The Recording Academy Texas Chapter played host for GRAMMYs On The Road At Austin City Limits Music Festival during the festival's 10th anniversary from Sept. 16–18 at Zilker Park in Austin, Texas. The Chapter conducted exclusive backstage interviews with artists performing at the festival, including blues rock guitarist Gary Clark Jr. and singer/songwriter and fiddler Ruby Jane.